Six tips for maximizing your PeopleSoft upgrade or other applications
Implementing a PeopleSoft upgrade is one thing. Getting the most out of the upgrade is another story.
Your PeopleSoft, JD Edwards or other Oracle applications and tools platforms have unexplored functionality and...
Continue Reading This Article
Enjoy this article as well as all of our content, including E-Guides, news, tips and more.
tools that are powerful and can extend your application's return on investment. A number of organizations will do a PeopleSoft upgrade without exploring new features. While this ensures a quick and painless upgrade for users, taking the time after a successful upgrade to explore the application helps mine the gold that's hidden in your "IT applications closet."
At the University of Central Florida (UCF) Financials Support Services (FSS), we have performed upgrades both ways. Sometimes it is more expedient to implement current functionality to ensure success and minimize implementation timeframes. It's important to let users transition after an upgrade. Other times, we move forward with new features and functionality, depending upon their overall impact and benefits.
Regardless of our approach for any single instance, we do not rest on our PeopleSoft upgrade successes. Instead, we turn around and start examining features and functionality that will extend the application, improve compliance and enhance our users' experience.
The good news is it's never too late to explore the functionality in your existing application. Here are six tips to help you determine and select features that will evolve and extend your application's life cycle for your organization with minimal negative impact to your bottom line.
Look for low-hanging fruit
Look for features that are easy to implement and do not fundamentally change your established business processes. This is especially true when your user base is new to the application and doesn't adapt to change very easily. Ease of implementation for your PeopleSoft upgrade is also a factor when your resources (technical, functional, support, training, etc.) are limited.
UCF implemented attachments functionality as soon as it became available. This was a quick win in that it enabled the creator of the source transaction to upload supporting documentation and eliminated the need for manual email attachments. This also streamlined processes and enabled UCF to re-deploy personnel who previously worked to scan supporting documentation into a separate imaging repository. Currently at UCF, attachments are used on journals, vouchers (invoices), requisitions, purchase orders (POs), assets, PCards and so on.
Another example is using Connected Query functionality to extend the power of the query tool, which can connect independent queries into one powerful query without the user having to resort to complicated joins and data manipulations.
Go after high-impact features and functionality
Implement functionality that aligns with your business goals and has a high impact on your bottom line. Focusing your efforts on high-impact feature implementation is especially beneficial when personnel and financial resources are constrained.
A good example of this is the Alerts function that we implemented at UCF. This functionality is part of the Events and Notification framework and was delivered in PeopleSoft Financials and Supply Chain Management (FSCM) 9.1 Common Objects. You may be handling this activity today with manual business processes to check for certain scenarios, such as reviewing the output of scheduled jobs or periodically running queries to see if a particular data situation exists. With the framework, you can configure Alerts to monitor business processes and create messages when errors or other situations occur that someone in your business needs to be aware of. Alerts can include links to data pages for the user being notified to resolve the data situation.
UCF's use of Alerts in its PeopleSoft upgrade eliminated the need for users to regularly run queries looking for irregular data situations that don't often occur, yet need to be checked for regularly. An example is incorrect data combinations on a requisition or purchase orders that might not get noticed until they have been brought into a voucher, when correcting the error then involves several people. If the requester or buyer gets notified up front, potential errors can be more quickly resolved. (See Figure 1.)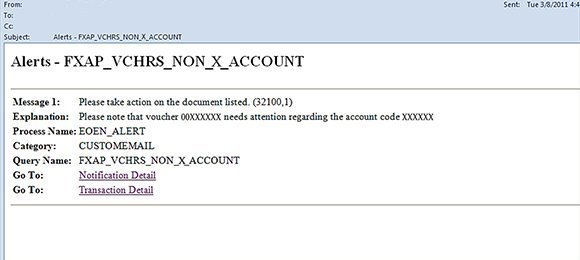 Figure 1: Using alerts during a PeopleSoft upgrade helped the University of Central Florida resolve errors more quickly.
Examples of Alerts:
Notifying a property custodian when an asset is being purchased
Alerting the buyer when a blanket PO is set up with the wrong matching rules
Alerting buyers when a travel PO is set up with matching or receiving rules
Alerting the requester or buyer to change the liquidate by setting to match the distribute by setting
Alerting the PCard administrator about the assignment of a particular proxy role
Notifying the environmental health and safety department on the receipt of certain hazardous materials
Notification of Warning on Voucher Accounting Line budget check, so users can override the errors
Replace local customizations with delivered functionality
Very often, IT organizations are forced to implement invasive and costly customizations in order to improve the usability of an application. These customizations commit your IT resources to maintaining and extending the functionality of the customizations and then retrofitting the code to each patch applied or PeopleSoft upgrade. Review new functionality in your application release with an intent to eliminate local customizations. Be aware that there may be some resistance to eliminating features that users are familiar with. Stakeholder involvement and commitment are key to the successful changeover from custom to delivered functionality.
At UCF, we eliminated our local customization in eProcurement for multiple and standard comments with the delivered functionality in FSCM 9.1. Another example is using delivered auditing features that enabled us to reduce the number of audit tables we had previously developed as customizations.
Learn from others
What better way to learn than to hear what others have to say about the functionality, tools and benefits? In this case, you don't have to go it alone; there are many ways to obtain the information on new functions and tools such as: webinars, presentation downloads, attending conferences, reading about them online, and by getting involved through communities. These options are available to you through Quest International Users Group membership and the Quest website. It's a great way to take full advantage of your membership and to get the information you need.
Support the features being rolled out
Support your end users by announcing and documenting the features being implemented through a communication and training program. Depending upon the scope of the features you are implementing and their impact to procedures and processes, you might need to offer training either online, through an instructor-led session, or both. At a minimum, complete training documentation is a necessity. The documentation can be as simple as a quick reference "job aid" or as extensive as a complete "how to" training document.
Communicating about the new features is essential. Every stakeholder should know the what, when, how and why of each new feature, including the benefits. It is important that they know the impact, the potential benefits and any changes to their current job processes. Involvement and input of the users early on will contribute to their support and use of the feature.
Ensure you have the proper resources
Many times, new functionality and tools are not deemed successful since the attention was focused on delivering the end product from an IT perspective, simply ensuring the new feature or tools works as designed, without also considering the end user experience. Having the proper resources to fully support the end users is essential. Those resources include: executive sponsorship, project management, IT business analysts and developers, active participation from relevant stakeholders, support desk, and training.
Following these guidelines, you'll be able to find and use the hidden treasures that are waiting in your IT applications closet. This will enhance your end users' experience and extend the application life cycle until it's time to head back to the store.
About the author:
Rebecca Vilsack is on the Quest International Users Groupboard of directors and currently works at the University of Central Florida as its Director of Information Technology Financials Systems. UCF recruited Rebecca in 2002 to implement Oracle's PeopleSoft Enterprise Financial and Supply Chain Management (FSCM) solutions.