Scenes from Oracle OpenWorld 2012, Day 1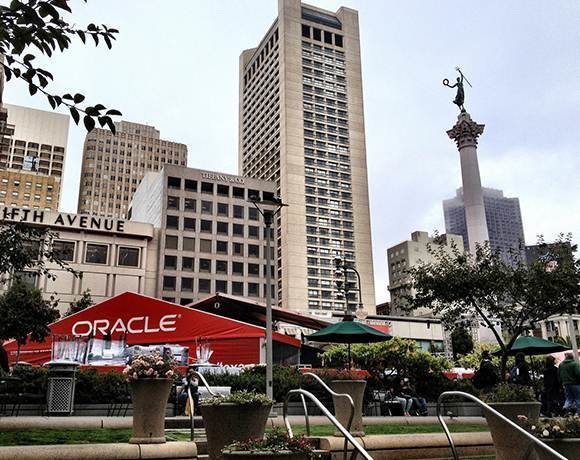 Source:
Photo courtesy of Oracle
With 50,000 registered attendees, Oracle OpenWorld 2012 will take up a big chunk of San Francisco real estate for the week. In this picture, the Oracle logo is plastered across Union Square. The OpenWorld conference takes place at several locations throughout the city including the Moscone Center on Howard Street, which is closed to car traffic during the show; several hotels in the area; and Union Square.
View All Photo Stories