Share this item with your network: Technology insights for the data-driven enterprise

iSTOCK/GETTY IMAGES
News
Stay informed about the latest enterprise technology news and product updates.
Introducing Pluggable Database, the star of Oracle Database 12c
Meet Pluggable Database, the star of Oracle Database 12c—it may redefine database virtualization.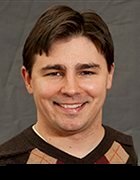 By
The next edition of Oracle Database is set to hit shelves by June, with officials saying there are more than 500 improvements. But most of the attention on Oracle Database 12c will be showered on Pluggable Database, a feature that could arguably redefine database virtualization.
Oracle Corp. announced the upcoming release at its OpenWorld conference last fall, so users have been able to examine 12c's features for several months. Because database adoption and upgrades tend to be long, gradual -- and potentially disruptive -- processes, Oracle Database users tend to adopt new versions slowly. This one will be no exception. In SearchOracle.com's reader survey last year, for example, there were more people running Oracle Database 10g, released in 2005, than 11g, released in 2007.
Plug it in, Plug it in
Pluggable Database is the most talked-about feature in Oracle Database 12c, and for good reason. Extending virtualization concepts to the database level, it should ease the burden of managing database sprawl.
The feature has two components: a container, which consists of the underlying database operations and functionality as well as Oracle's metadata registry, including data definitions; and a user database that fits, or plugs, into the container. This pluggable database includes the user's metadata in addition to traditional tables and stored procedures, and it's configured as a separate instance, or copy of the software. A container can hold up to 250 pluggable databases.
What 12c's bifurcated architecture does is separate the user database from its management system. Typically, database virtualization involves putting several virtual machines (VMs) on a single server, with a database in each. That's useful for security and functional separation of the databases, but it generates a lot of overhead, with multiple VMs, operating systems and database systems all running at once. That uses up computer resources, and IT has to manage each VM and operating system separately.
Pluggable Database is more efficient, Oracle says. No one can verify the claim until 12c goes into production, but there is alot of optimism. Alex Gorbachev, chief technology officer at Ottawa database consultancy Pythian, said the feature will drive down overhead costs. And plenty of big-name customers beta testing Oracle Database 12c -- PayPal, Sabre Holdings and AT&T among them -- have named Pluggable Database one of its most important features.
And because Pluggable Database pushes virtualization into the database layer, companies can deploy and upgrade databases faster, Oracle says. Patch or upgrade a single container database, and the changes will be made to all the underlying pluggable databases. Upgrade the server virtualization software or operating system that one container database is sitting in, and all of its underlying pluggable databases are immediately upgraded.
In addition to the management benefits, database components can be more easily moved around. Each pluggable database can be taken out of one container database and plugged into a different container. Why does that matter? Let's say you want to install a security patch for all your Oracle databases.
Before, you may have had to incur database downtime, probably during off-hours. With Pluggable Database, you can set up a new container database on a separate server and move your production pluggable databases there. Install the security patch in the container database on the first server and move the pluggable databases back when it's done. Theoretically, the process incurs no downtime. Will the target server need to have the same server specs as the original? Will connections to storage be maintained when moving pluggable databases from one container to another? These are all questions that database administrators (DBAs) will answer once they start playing with 12c.
Oracle officials say the logical security separation between two pluggable databases is the same as the separation between two regular Oracle Databases on the same operating system. So if one user's pluggable database is compromised, the others would be safe from harm. The flipside is what happens if a container database is compromised. Are all of its pluggable databases compromised as well?
There are plenty of other questions. If a pluggable database is taken from one container and plugged into another, will doing backups become more confusing? Will moving to Pluggable Database spark battles in the workplace? Many departments might be plenty happy with Oracle Database 10g and 11g, and forcing all their databases into one container might make many nervous, no matter how you explain it.
Pluggable Database not the only star
Pluggable Database is in the spotlight, but Oracle is also touting 12c's security and data optimization features.
The new version includes database-level redaction, which allows more granular control of sensitive data and can mask information from users who don't need to see it. Tom Kyte, Oracle vice president and author of the Ask Tom blog for Oracle DBAs, said the feature will help IT organizations during audits, when user privileges must be explained and justified. The fewer people in an organization who see sensitive data, the smaller the chance that data could end up in the wrong hands—a gaffe that could violate federal regulations such as the Health Insurance Portability and Accountability Act and erode customer trust.
At OpenWorld, Andy Mendelsohn, senior vice president in Oracle's database server division, described another new data optimization feature in 12c. It helps database administrators see data use on a graphical map. Tables and data that are most active appear in red, while rarely used tables and data are in blue. This highlights active data so DBAs can make it easily accessible and inactive data so it can be compressed and archived. Oracle argues that this sort of data optimization will save companies money.

That's because it allows IT to compress lesser-used data and archive it on cheaper storage hardware. The feature isn't necessarily innovative or industry-leading -- Teradata does something similar with its Virtual Storage software, for example -- but it's a step toward the granular data control that DBAs and storage managers are looking for.
That's just a few of the toys the new version has in store for Oracle DBAs. How long it will take their companies to adopt 12c is another matter.
Dig Deeper on Oracle database design and architecture