 BACKGROUND IMAGE: iSTOCK/GETTY IMAGES
News
Stay informed about the latest enterprise technology news and product updates.
Ensuring high availability in Oracle Database 11g R2
Scott Jesse, senior manager for Oracle RAC customer support, discusses Oracle Database 11g Release 2 High Availability, a book he co-wrote this year.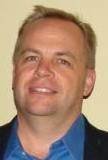 Oracle Database 11g Release 2 High Availability, an Oracle Press book that came out in March, examines the high availability features in Oracle Database 11g R2 and its associated tools. Scott Jesse, the co-author pictured to the left, talks in this Q&A about what high availability means and the new features that improve high availability in Oracle DB. Jesse is the customer support senior manager for the Oracle RAC Assurance Team. The other authors are Bill Burton and Bryan Vongray, who are both Oracle RAC Assurance Team members.
What does high availability mean?
High availability basically means access to the data by the users. They don't care where it's coming from. They just expect access to data. We mentioned in the book that this is similar to plugging in a lamp. You just expect it to go on. You don't worry about what's going on in the back end.
So then what does high availability mean in the back end?
You've got to make sure you're prepared for various kinds of failures. You have to plan for human error, for hardware error, for an act of God. You have to have redundancy built in. You have to expect the unexpected. You can hope for the best but you have to plan for the worst.
When people think of high availability and Oracle, they typically think of Oracle RAC. But are there ways to legitimately increase high availability in single-instance Oracle DB? What are they?
Yes, there are. RAC is definitely a foundation for high availability but it isn't the be-all end-all. You can still protect yourself without RAC by using Data Guard, by making sure you have a good backup strategy using flashback technology.
There are third-party high-availability tools out on the market. What are the pros and cons of an Oracle shop adopting third-party HA tools?
In the book we obviously focused all on the Oracle side. The pro there is you get better integration of the stack. I think you get better support from a single vendor because they have a better understanding of your stack.
But you can use other tools. GoldenGate is a good example but now Oracle owns GoldenGate. Another is SharePlex, which uses replication to provide high availability. With those, you can replicate to remote sites that don't necessarily have the same architecture. You can have one site running on Solaris and another running on Linux. That is the biggest pro that I would see from those types of tools.
What are two or three of the most important new features in 11g R2 that improve high availability?
The one that pops to mind is the Oracle HAIP (High Availability IP) functionality. This gives redundancy of the interconnect. Previously we would rely on the operating system to provide redundancy. It's a different way to achieve that redundancy and make it more seamless.
The ability to have server pools is another. It allows you to more easily add servers into the pool to prevent negative consequences from failures if you lose a node. There is a gray area between scalability and availability. If the data is ready quickly due to scaling issues, that affects availability.
Another feature is the automatic block repair with Data Guard. If you have a primary and standby database, and it detects block corruption on either database, it knows it has a good copy somewhere. So you can configure it to replace the bad block with the good block automatically.
Dig Deeper on Oracle database availability