Evaluate
Weigh the pros and cons of technologies, products and projects you are considering.
Oracle database professionals challenged by availability, upgrade issues
On top of the list for Oracle database professionals' challenges includes issues around availability and upgrades.
Oracle upgrades lead expected database changes this year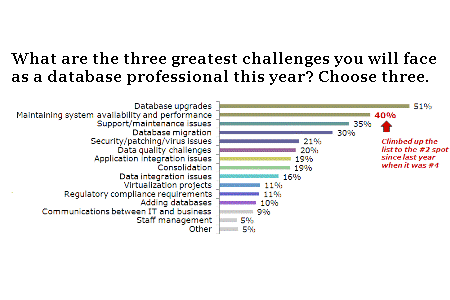 Database professionals always face major challenges. One of them is maintaining Oracle system availability and performance. If that's an issue for you, read our Oracle database performance tuning guide for help.