Share this item with your network:
Technology insights for the data-driven enterprise

iSTOCK/GETTY IMAGES
IOUG president champions resilience in the IT profession
Maria Anderson, IOUG president, believes that resilience is crucial to thriving in the IT profession. IT professionals also need to expand their roles into business, she says.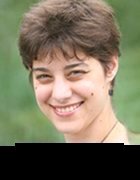 By
Maria Anderson, president of the Independent Oracle Users Group (IOUG), didn't start out in the IT profession. Rather, she studied psychology, so the path to her current job as database team leader for Suncor, an energy company in Calgary, Alberta, wasn't straightforward.
Anderson described herself as having a "split personality" when it comes to her interests. She loves working with technology, but she's also fascinated by people. So, with the IT community faced with increasingly rapid changes in technology, Anderson is putting both passions to work by promoting resilience in the IT profession.
"You function at a certain level," she said, "and then change happens." How individuals react to that change determines their resilience.
"People who learn to frame [the change] as an opportunity rather than a traumatic event tend to go back to their previous level of functioning," Anderson said. Some people, after confronting a big change, go on to be even stronger at their jobs or expand the parameters of their duties.
In contrast, Anderson explained, when faced with a crisis, less resilient people become isolated and try to hoard information. They often develop a "bad attitude" and stop working well with others. Anderson thinks it's important that companies be able to recognize resilient people as part of their hiring practices.
'I realized I love technology'
Anderson's path from psychology student to the president of the IOUG makes her especially qualified to teach the lesson of resilience.
After Anderson got her psychology degree as an undergraduate, she started working for the Calgary Regional Health Authority as a systems analyst in the department of psychology. "That's how I realized I love technology," she said.
The IT professional today needs to know not just how to use technology but how to apply technology to add value.

Maria Andersonpresident, IOUG
Anderson worked in the medical industry for nine years before Alberta went through a massive government-motivated healthcare reformation and organizations like the Calgary Regional Health Authority were eliminated. "It was hard to watch them dismantle the healthcare industry," she said. Instead of trying to force herself into her old place in the new healthcare landscape, Anderson went back to school to get the qualifications she needed to be a database administrator (DBA).
She relied on resilience to guide her. She and others who do so "reframe the situation as something positive and go looking for ways to contribute," she said, adding, "These people will typically go looking for gaps in the IT landscape."
For instance, Anderson started out her career in IT consulting for companies like IBM and CGI, an IT consulting and outsourcing company in Montreal. However, she discovered that in Calgary, where she was working, energy companies were the big business. So, she left consulting to join one of her clients in the energy business.
She started out working for Petro-Canada, which was acquired by Suncor, forcing her to confront another big change. In 2010, she was offered a position at Encana -- another energy company in Calgary -- at which she led first the database team, then the storage team and, for her last three years at Encana, the project team. When Encana downsized, Anderson lost her job but took it as an opportunity to return to Suncor and lead the database team. "It's good to be back in the database world and get a little closer to the technology again," Anderson said.
Behind the scenes of her career, she continues to expand her education. Anderson recently finished a master's degree in leadership from Royal Roads University in Victoria, British Columbia, and is currently working on a Ph.D. in leadership from the same university. It was while working on her master's degree that Anderson first became interested in resilience. "Part of leadership is being resilient," she said. "To me, leadership is something we all do. It's not a title. It's how you live your life."
'How do I evolve with my profession?'
As the president of the IOUG, Anderson sees data silos disappearing because of converged infrastructure and the cloud. "There have been so many disruptive technologies," she said. "The role of the IT professional is evolving. How do I evolve with my profession?"
She also sees businesspeople brought closer to IT. "The IT professional today needs to know not just how to use technology but how to apply technology to add value," she said. Business professionals have taken an interest in technology and it's getting easier and easier for them to use it, so the IT profession has to adapt to the changing needs and capabilities of the business side.
Previously, in order to do anything with a database, a business user first had to track down a DBA. Now businesspeople can purchase services directly from the cloud without consulting a DBA. "Some IT professionals see this as losing control. It's very scary for people who've been in IT for a while," she said. However, Anderson sees this as an opportunity for IT professionals to embrace resiliency, become advisers to the business side, and show business professionals the best ways to make the new technology valuable.
According to Anderson, the evolving IT professional is going to need to influence others, talk to business leaders and make changes. Instead of focusing on the technology itself, Anderson said, the IT professional is going to be "speaking to business need." In other words, not only are business professionals becoming closer to IT, Anderson said that the IT profession is becoming closer to the business.
She said, "I see the IT profession evolving to be more about the business and less about the technology," she said. Anderson added that, as advisers, "You need to understand the business model you're using," because it "dictates what IT solutions you put forward."
Dig Deeper on Oracle DBA jobs, training and certification