ERP infographic: Pain points and their ease of implementation
Take a tour of various hurdles that IT professionals must face when implementing enterprise resource planning projects with this ERP infographic.
Enterprise resource planning (ERP) software is often the backbone of a business. Without the value it provides, some businesses simply would not function properly. While ERP software in the past has typically referred to applications that managed a manufacturing warehouse floor, the definition has expanded broadly to now include financial, customer relationship management (CRM), business analytics and even social applications.
This ERP infographic explores the many pain points and hurdles that IT professionals must handle when implementing a new ERP package or upgrading their existing one.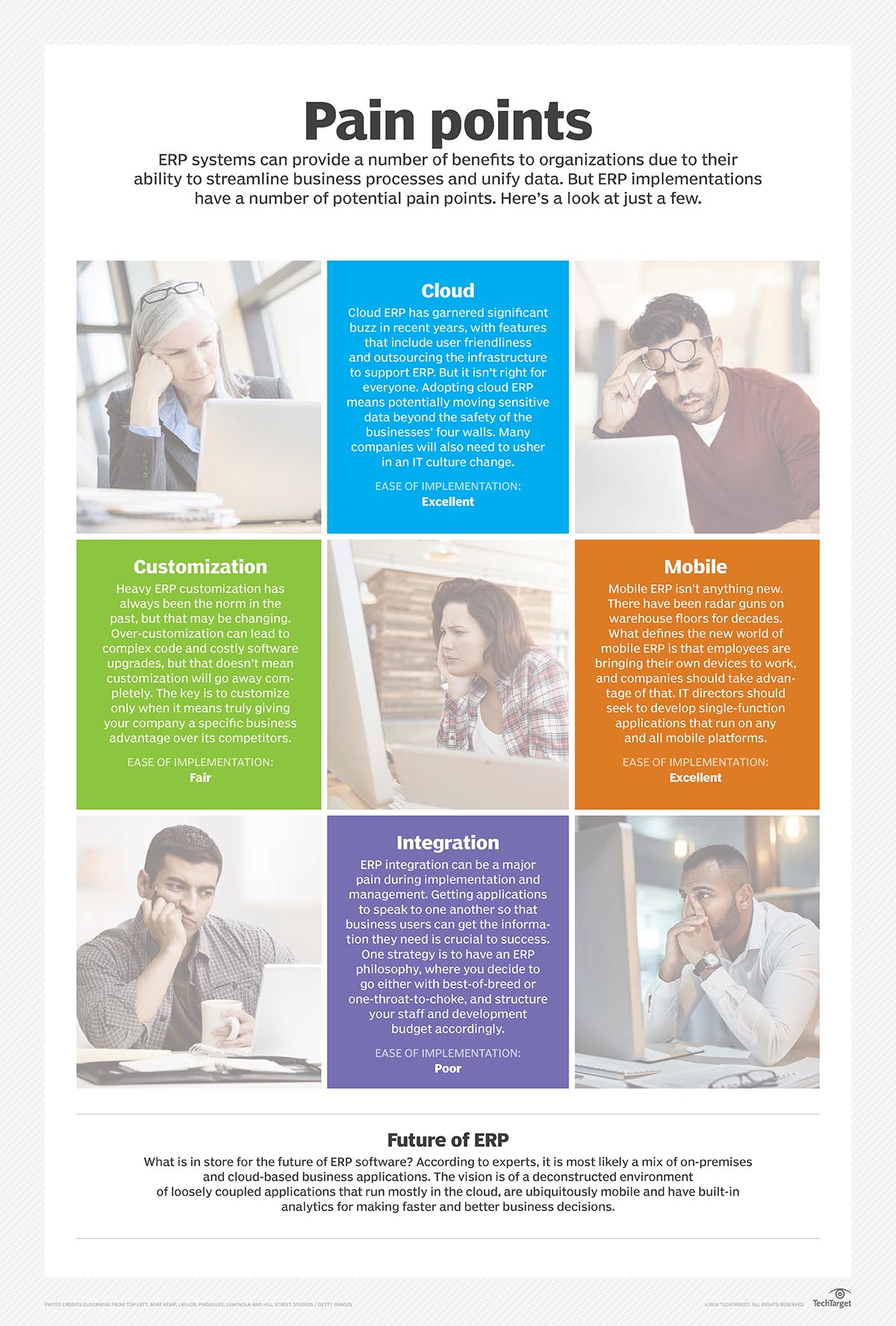 Dig Deeper on Oracle applications implementation and upgrades