Share this item with your network: BACKGROUND IMAGE: iSTOCK/GETTY IMAGES
Set up for success with an ERP upgrade project plan

iSTOCK/GETTY IMAGES
Manage
Learn to apply best practices and optimize your operations.
BI, collaboration lead SaaS trends
Software as a Service (SaaS) and the cloud are new to many IT pros, but they're poised to grow in BI and collaboration, according to experts.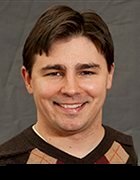 By
More on ERP and the cloud
Software as a Service (SaaS) in the enterprise has become common in areas such as customer relationship management (CRM) and human capital management (HCM). But experts say SaaS trends are branching into less commoditized software such as collaboration and business intelligence, a signal that companies are loosening their grasp on enterprise business data.
Make no mistake: SaaS is big business. Connecticut-based consultancy Gartner Inc. estimated that SaaS revenues would be about $12 billion in 2011, with projections for it to top $20 billion by 2015. As such, all the major software vendors have their hands in the mix, pushing forward SaaS and cloud options for customers to adopt.
"More and more mission-critical data is being created outside of the firewall," said Joshua Greenbaum, a principal consultant at Enterprise Applications Consulting in Berkeley, Calif. "So to a large extent you can almost say that it's a no-brainer to keep it outside the firewall and use it in the cloud."
Yet despite cloud boosters' insistence that concerns around data privacy are overblown, they still exist. For example, the University of Massachusetts Medical School was considering setting up a private cloud with a company called OrangeScape, according to Raymond Lefebvre, the director of database and reporting systems. But they decided against it.
"Our challenge is that we are a state-run organization that processes and stores personal health information," he said. "So we tend to host all of our own applications and business systems in order to simplify HIPAA [Health Insurance Portability and Accountability Act] compliance."
According to a recent SearchOracle.com reader survey, about half of Oracle IT users are not interested in hosting or cloud services. Numbers are similar for a recent SearchSAP.com survey.
How companies adopt SaaS
According to experts, companies often adopt SaaS after doing a normal server hardware refresh or because a line-of-business manager wants to use a unique product or service that is available in the cloud.
When a server comes to the end of its life -- or in a grander sense, if a data center has outlived its usefulness and is running out of space or power -- a company may decide to look elsewhere to service its IT needs. SaaS might be the answer. Almost 20% of IT users in a recent SearchOracle.com survey said they were deploying or planning to deploy to the cloud to reduce data center costs. Building a data center often means a multimillion-dollar capital expense. Meanwhile, adopting SaaS allows companies to move their IT costs into the operating budget, where costs can at least appear to be much smaller.
BI and analytics is about analyzing data from disparate sources, both internal and external data. Once you have that much of the data outside of the enterprise, it makes more sense to bring it into a cloud or a SaaS environment.

Joshua Greenbaum, principal consultant, Enterprise Applications Consulting
Second, companies may find that their employees lead them to the cloud. A department manager may find a SaaS application that provides them with benefits they can't get with in-house applications.
Liz Herbert, a principal analyst for Forrester Research Inc. in Cambridge, Mass., said the benefits may come from moving to a multi-tenant environment, where there are more opportunities for cooperation in areas such as supply chain management and enterprise resource planning.
"You're not just getting a different deployment model, but you're getting more business benefits by it being multi-tenant," she said. "It's with SaaS that you can do something differently."
SaaS BI, collaboration up next
Thus far, the most popular targets for SaaS have been CRM -- think Salesforce.com -- and HCM. Herbert said that is largely because CRM and HCM applications are more commoditized.
"That has meant that companies have had the most success where they can deploy something that is somewhat vanilla," she said. "Salesforce.com and Siebel OnDemand are fairly vanilla deployments."
According to Greenbaum, business intelligence and analytics are ripe to move toward the cloud. Why? Simply because a lot of the data companies use for analytics is already outside of their own data centers. So why not keep it there?
"BI and analytics is about analyzing data from disparate sources, both internal and external data," he said. "Once you have that much of the data outside of the enterprise, it makes more sense to bring it into a cloud or a SaaS environment."
Herbert thinks that collaboration software -- email among them -- is also a good opportunity for the cloud. There isn't a lot of customization needed. Companies can deploy Google Gmail for their employees rather than running Microsoft Exchange servers in-house. Herbert pointed to other collaboration tools as well, such as SAP StreamWork and Oracle Beehive, formerly known as Oracle Collaboration Suite, as products that work well in the cloud or lend themselves to the cloud.
"Email is a fairly commoditized market, so it can work," she said.
Dig Deeper on Oracle on demand and SaaS