Definition
multidimensional database (MDB)
A multidimensional database (MDB) is a type of database that is optimized for data warehouse and online analytical processing (OLAP) applications. Multidimensional databases are frequently created using input from existing relational databases. Whereas a relational database is typically accessed using a Structured Query Language (SQL) query, a multidimensional database allows a user to ask questions like "How many Aptivas have been sold in Nebraska so far this year?" and similar questions related to summarizing business operations and trends. An OLAP application that accesses data from a multidimensional database is known as a MOLAP (multidimensional OLAP) application.

Download this free guide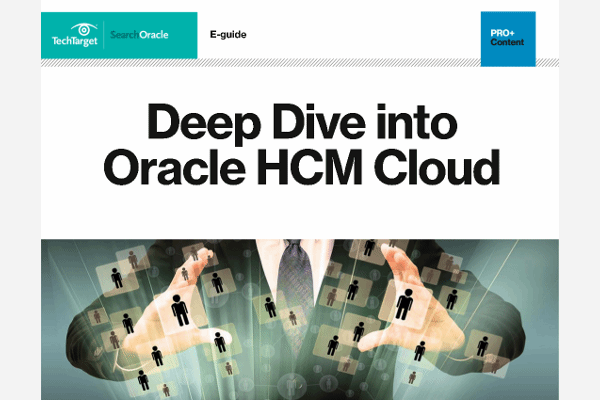 New download: Deep Dive into Oracle HCM Cloud
Our vendor-neutral guide covering the following trending topics: Oracle HCM Cloud vs. Workday HCM, migrating from on-premise to the cloud (real-world examples from Macy's and Citizens Bank), and more.
By submitting your personal information, you agree that TechTarget and its partners may contact you regarding relevant content, products and special offers.
You also agree that your personal information may be transferred and processed in the United States, and that you have read and agree to the Terms of Use and the Privacy Policy.
A multidimensional database - or a multidimensional database management system (MDDBMS) - implies the ability to rapidly process the data in the database so that answers can be generated quickly. A number of vendors provide products that use multidimensional databases. Approaches to how data is stored and the user interface vary.
Conceptually, a multidimensional database uses the idea of a data cube to represent the dimensions of data available to a user. For example, "sales" could be viewed in the dimensions of product model, geography, time, or some additional dimension. In this case, "sales" is known as the measure attribute of the data cube and the other dimensions are seen as feature attributes. Additionally, a database creator can define hierarchies and levels within a dimension (for example, state and city levels within a regional hierarchy).
Continue Reading About multidimensional database (MDB)
Dig Deeper on Oracle data warehousing
PRO+
Content
Find more PRO+ content and other member only offers, here.