Definition
PL/SQL (procedural language extension to Structured Query Language)
In Oracle database management, PL/SQL is a procedural language extension to Structured Query Language (SQL). The purpose of PL/SQL is to combine database language and procedural programming language. The basic unit in PL/SQL is called a block, which is made up of three parts: a declarative part, an executable part, and an exception-building part.

Download this free guide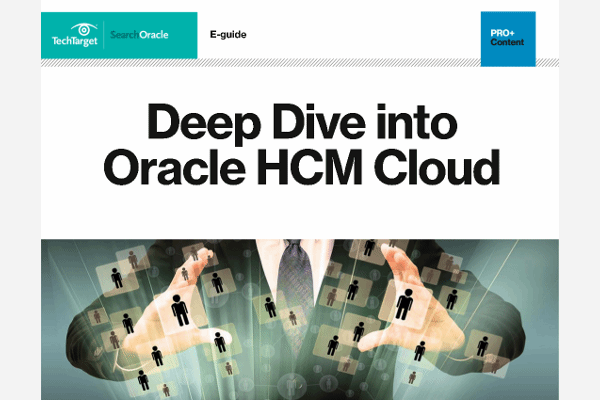 New download: Deep Dive into Oracle HCM Cloud
Our vendor-neutral guide covering the following trending topics: Oracle HCM Cloud vs. Workday HCM, migrating from on-premise to the cloud (real-world examples from Macy's and Citizens Bank), and more.
Because PL/SQL allows you to mix SQL statements with procedural constructs, it is possible to use PL/SQL blocks and subprograms to group SQL statements before sending them to Oracle for execution. Without PL/SQL, Oracle must process SQL statements one at a time and, in a network environment, this can affect traffic flow and slow down response time. PL/SQL blocks can be compiled once and stored in executable form to improve response time.
A PL/SQL program that is stored in a database in compiled form and can be called by name is referred to as a stored procedure. A PL/SQL stored procedure that is implicitly started when an INSERT, UPDATE or DELETE statement is issued against an associated table is called a trigger.
Continue Reading About PL/SQL (procedural language extension to Structured Query Language)
Dig Deeper on Using Oracle PL-SQL