Oracle Database / Applications News:
Podcast: Oracle Database expert talks Oracle-on-Linux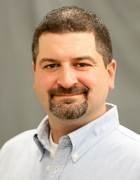 By Mark Brunelli, News Director
30 Jan 2007 | SearchOracle.com

Brian Peasland knows the Oracle Database. As a SearchOracle.com site expert, an independent database consultant and a 17-year veteran of Database administration, Peasland spends his days answering questions about the best ways to keep Oracle Databases up and running securely and efficiently.
SearchOracle.com got a hold of Peasland recently to talk about whether there is really a demand for Oracle's new Management Pack for Linux and whether he thinks Oracle's new Red Hat support offering will be successful. In this exclusive SearchOracle.com podcast interview, Peasland also discusses the ins and out of getting Oracle certified and he goes over some of the most commonly asked questions he gets from SearchOracle.com readers. The database guru concludes the interview by talking about the new capabilities found in the upcoming Oracle Database 11g. If you have a question for Peasland, be sure to click over to his Ask the Experts section after listening to the podcast.

| | |
| --- | --- |
| Podcast: Database expert Brian Peasland: | |
Download the Brian Peasland Oracle-on-Linux podcast here: During the interview, Peasland also discusses some of the most common mistakes that DBAs make when backing up the Oracle Database

(1.10) Oracle last week unveiled a new management pack for Linux, in essence beefing up the Red Hat support offering Oracle announced last October. Do you think there is a demand for such a management pack, and do you think Oracle's Linux support offering will be successful?


(2:30) Red Hat says it's different from Oracle in that it offers the JBoss application server. Is this enough to keep Linux users from flocking to Oracle's lower prices?


(3:04) What is the value of JBoss? What do you like and dislike about it?


(3:18) Oracle says its new Management Pack for Linux saves users the trouble of having to cobble together a Linux management system from various vendors. Does the process of building a management system for Linux tend a major problem for DBAs?


(3:50) Last year, the Independent Oracle Users Group predicted that Linux would be the top platform for Oracle by 2007. You're out there in the real world everyday. Is this the case and what other operating systems do you see Oracle users running?


(5:38) As a SearchOracle.com site expert and an independent database consultant, what are some of the most commonly asked questions you get? And what are your answers to those questions?


(7:50) What is your single most important piece of advice for DBAs who wish to become Oracle-certified?


(9:40) What are some of the most common Oracle security mistakes in your opinion?


(12:10) You mentioned in a recent discussion that DBAs tend to rely to heavily on the Export tool for backup and recovery. What is the proper way to backup the Oracle Database?


(14:53) Oracle is getting ready to release Database 11g. What new features are you particularly looking forward to and what do you think should be added in subsequent updates?
| | |
| --- | --- |
| Learn more about Oracle and Linux: | |
Oracle swipes at Red Hat with new Linux management pack: Oracle is beefing up its support program for Red Hat Linux users with the new Oracle Management Pack for Linux.


Inside Oracle's bombshell plan to support Red Hat: Oracle's decision to get into the open source Linux business shouldn't come as a major surprise to Red Hat, according to one IT industry expert.


Oracle's Red Hat support plan could advance grid computing, say experts: Oracle's plan to support Red Hat's open source Linux distribution could go a long way toward helping to increase adoption of grid computing, according to experts.


Oracle expert looks ahead to Database 11g: Oracle Database expert Brian Peasland explains why he has little use for the planned XML upgrades in Database 11g and offers advice for DBAs hoping to get certification.


Be sure to visit SearchOracle.com's Podcast Library.