Essential Guide
Exploring data virtualization tools and technologies
A comprehensive collection of articles, videos and more, hand-picked by our editors
virtual private database (VPD)
A Virtual Private Database (VPD) makes the database tables seem like they belong to one user when multiple users may actually be using that table.
FROM THE ESSENTIAL GUIDE:
Virtual Private Database (VPD) is a database security feature that is built into an Oracle database server, as opposed to being part of an application that is accessing the data. The user is only allowed to see the data they have been given permission to see.
IT Acronyms - A Quick Reference Guide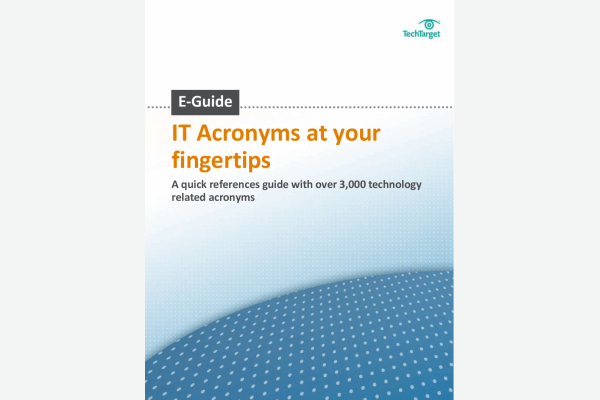 Download this free quick reference guide with over 3,000 IT acronyms; including a special section of the top 15 acronyms you need to know today.
By submitting your personal information, you agree to receive emails regarding relevant products and special offers from TechTarget and its partners. You also agree that your personal information may be transferred and processed in the United States, and that you have read and agree to the Terms of Use and the Privacy Policy.

VPD uses application contexts to provide row-level security and fine-grained access control based on a company's security policies. Application contexts are simply key value pairs that are created in a defined namespace. VPD was first introduced in Oracle8i.
Continue Reading About virtual private database (VPD)