A field is an area in a fixed or known location in a unit of data such as a record, message header, or computer instruction that has a purpose and usually a fixed size. In some contexts, a field can be subdivided into smaller fields. Here are some examples:

Download this free guide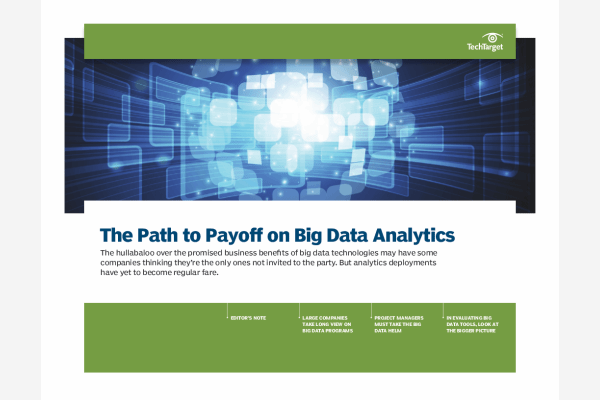 Download Our Exclusive Big Data Analytics Guide
An unbiased look at real-life analytics success stories, including a Time Warner Cable case study, and tips on how to evaluate big data tools. This guide will benefit BI and analytics pros, data scientists, business execs and project managers.
By submitting your personal information, you agree that TechTarget and its partners may contact you regarding relevant content, products and special offers.
You also agree that your personal information may be transferred and processed in the United States, and that you have read and agree to the Terms of Use and the Privacy Policy.
1) In a database table, a field is a data structure for a single piece of data. Fields are organized into records, which contain all the information within the table relevant to a specific entity. For example, in a table called customer contact information, telephone number would likely be a field in a row that would also contain other fields such as street address and city. The records make up the table rows and the fields make up the columns.
2) In a form that you fill out on a Web site, each box that asks you for information is a text entry field.
3) In the header of a variable-length transmission unit, a two-byte subfield in the header (which is really a field itself) could identify the length in bytes of the message.
Dig Deeper on Oracle database design and architecture