Definition
PL/SQL (procedural language extension to Structured Query Language)
In Oracle database management, PL/SQL is a procedural language extension to Structured Query Language (SQL). The purpose of PL/SQL is to combine database language and procedural programming language. The basic unit in PL/SQL is called a block, which is made up of three parts: a declarative part, an executable part, and an exception-building part.

Download this free guide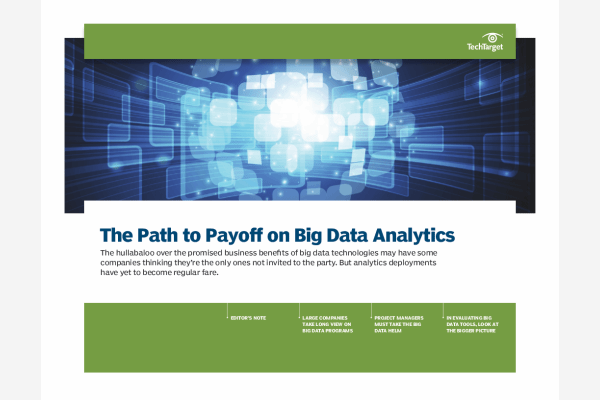 Download Our Exclusive Big Data Analytics Guide
An unbiased look at real-life analytics success stories, including a Time Warner Cable case study, and tips on how to evaluate big data tools. This guide will benefit BI and analytics pros, data scientists, business execs and project managers.
By submitting your email address, you agree to receive emails regarding relevant topic offers from TechTarget and its partners. You can withdraw your consent at any time. Contact TechTarget at 275 Grove Street, Newton, MA.
You also agree that your personal information may be transferred and processed in the United States, and that you have read and agree to the Terms of Use and the Privacy Policy.

Because PL/SQL allows you to mix SQL statements with procedural constructs, it is possible to use PL/SQL blocks and subprograms to group SQL statements before sending them to Oracle for execution. Without PL/SQL, Oracle must process SQL statements one at a time and, in a network environment, this can affect traffic flow and slow down response time. PL/SQL blocks can be compiled once and stored in executable form to improve response time.
A PL/SQL program that is stored in a database in compiled form and can be called by name is referred to as a stored procedure. A PL/SQL stored procedure that is implicitly started when an INSERT, UPDATE or DELETE statement is issued against an associated table is called a trigger.
Continue Reading About PL/SQL (procedural language extension to Structured Query Language)
Dig Deeper on Using Oracle PL-SQL
PRO+
Content
Find more PRO+ content and other member only offers, here.