Oracle (in ancient Greece, someone in touch with the deities; from Latin, oraculum or divine announcement) says it is the world's leading supplier of software for information management but it is best known for its sophisticated relational database products (notably Oracle9i), which are used in Fortune 1000 corporations and by many of the largest Web sites. Oracle's relational database was the world's first to support the Structured Query Language (SQL), now an industry standard. When CEO Lawrence J. Ellison and a few associates formed Oracle in 1977, they were out to prove wrong the prevailing theory that relational databases could not be commercially viable. As proof of their success, they parlayed an initial $2,000 investment in the company into an annual revenue exceeding $9.7 billion.

Download this free guide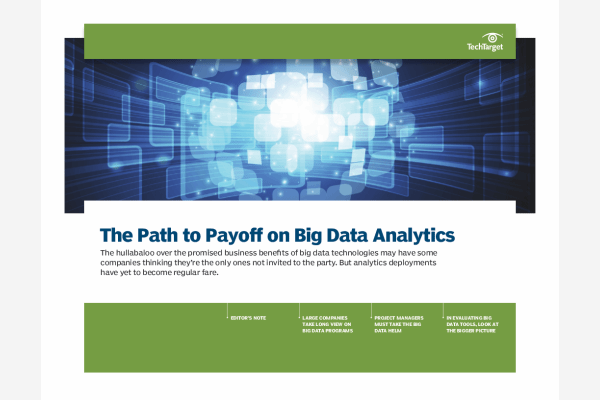 Download Our Exclusive Big Data Analytics Guide
An unbiased look at real-life analytics success stories, including a Time Warner Cable case study, and tips on how to evaluate big data tools. This guide will benefit BI and analytics pros, data scientists, business execs and project managers.
By submitting your email address, you agree to receive emails regarding relevant topic offers from TechTarget and its partners. You can withdraw your consent at any time. Contact TechTarget at 275 Grove Street, Newton, MA.
You also agree that your personal information may be transferred and processed in the United States, and that you have read and agree to the Terms of Use and the Privacy Policy.

Ask your Oracle questions at ITKnowledgeExchange.com
Oracle targets high-end workstations and minicomputers as the server platforms on which to run its database systems. Along with Sun Microsystems, Oracle has long been a champion of network computers. It now boasts that it was the world's first software company to develop and deploy 100 percent Internet-enabled enterprise software across its entire product line: database, server, enterprise business applications, and application development and decision support tools. In fact, Oracle CEO Ellison has said, "If the Internet turns out not to be the future of computing, we're toast. But if it is, we're golden."
Based in Redwood Shores, California, it has more than 43,000 employees worldwide and does business in over 150 countries. Oracle (ORCL) is publicly traded on the Nasdaq.
Next Steps
Learn how essential Oracle ICS and Oracle SOA Cloud Service are to the Oracle Cloud Platform, and also how they are designed to meet common standards for user experience and security.
Continue Reading About Oracle
PRO+
Content
Find more PRO+ content and other member only offers, here.