JOLAP (Java Online Analytical Processing) definition
JOLAP (Java Online Analytical Processing) is a Java application-programming interface (API) for the Java 2 Platform, Enterprise Edition (J2EE) environment that supports the creation, storage, access, and management of data in an online analytical processing (OLAP) application. Hyperion, IBM, and Oracle initiated the development of JOLAP intending it to be a counterpart to Java Database Connectivity (JDBC) specifically for OLAP. The Java Community Process 2.0 (JCP) program oversees the JOLAP development process. The final version of JOLAP is expected in early 2003.
Download Our Guide to Hadoop 2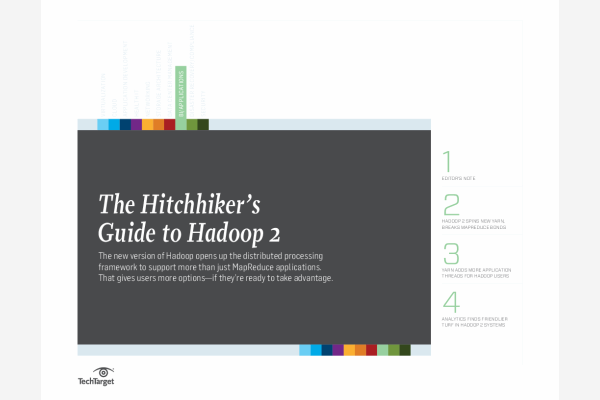 Benefit from in-depth analysis of the new capabilities, potential uses and limitations of Hadoop 2 and related technologies.
By submitting your email address, you agree to receive emails regarding relevant topic offers from TechTarget and its partners. You can withdraw your consent at any time. Contact TechTarget at 275 Grove Street, Newton, MA.
You also agree that your personal information may be transferred and processed in the United States, and that you have read and agree to the Terms of Use and the Privacy Policy.

Continue Reading About JOLAP (Java Online Analytical Processing)
PRO+
Content
Find more PRO+ content and other member only offers, here.