10g
10g is Oracle's grid computing product group including (among other things) a database management system (DBMS) and an application server. In addition to supporting grid computing features such as resource sharing and automatic load balancing. (Continued...)
Looking for something else?
PRODUCTS
10g is Oracle's grid computing product group including (among other things) a database management system (DBMS) and an application server. In addition to supporting grid computing features such as resource sharing and automatic load balancing, 10g products automate many database management tasks. The Real Application Cluster (RAC) component makes it possible to install a database over multiple servers.
Download: IT Acronyms - A Quick Reference Guide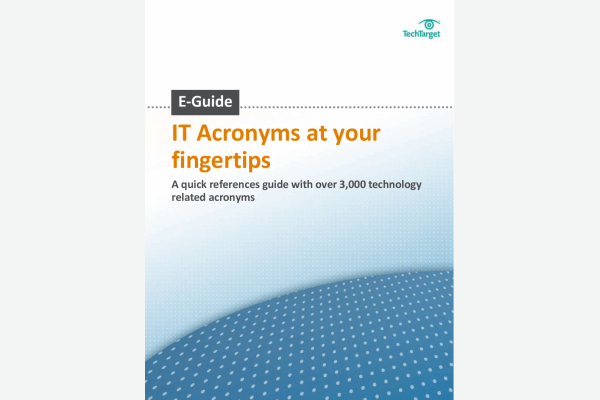 Download this free quick reference guide with over 3,000 IT acronyms; including a special section of the top 15 acronyms you need to know today.
By submitting your personal information, you agree to receive emails regarding relevant products and special offers from TechTarget and its partners. You also agree that your personal information may be transferred and processed in the United States, and that you have read and agree to the Terms of Use and the Privacy Policy.

10g follows Oracle's 9i platform. Oracle says that the g (instead of the expected i) in the name symbolizes the company's commitment to the grid model. However, according to some reports, many early adopters are deploying 10g solely for its automation features and have no immediate plans of implementing a grid environment.
Continue Reading About 10g
Dig Deeper on Oracle DBA jobs, training and certification
PRO+
Content
Find more PRO+ content and other member only offers, here.