I find it difficult to make use of the Oracle SQL Developer -- I could connect to the tnsname.ora though I don't have an Oracle home installed on my local computer, though I am on the Internet. Please let me know how I can get my hostname, service name and the port number to be able to run SQL statements and do other things on Oracle SQL Developer.
Requires Free Membership to View

Since SQL Developer is a Java application, it has the JDBC thin drivers built right in. This means that you do not need Oracle client software installed. You can use the JDBC thin drivers for your connectivity. Fire up SQL Developer and choose File->New. Make sure Database Connection is highlighted and click OK. In the New/Select Database Connection dialog box, enter your username and password. Ensure the Basic tab is selected and then fill in values for the Hostname, Port and Service Name as shown in the graphic below.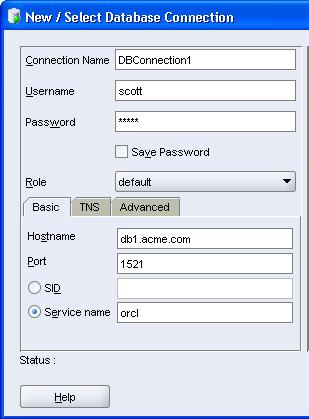 This was first published in September 2006